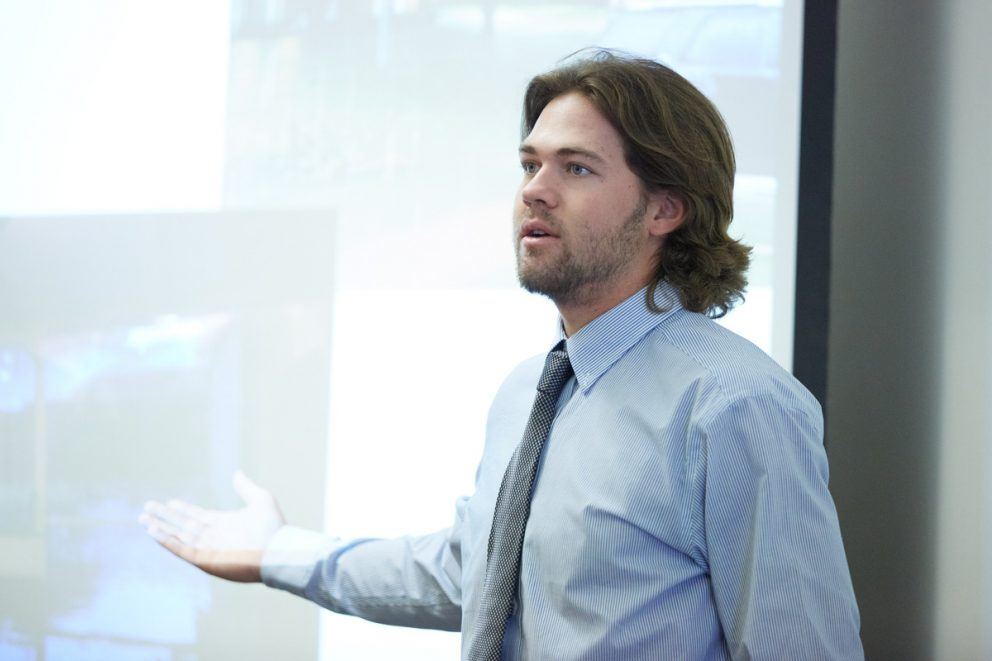 Concentrations allow MBA/X students to focus their studies in specific business disciplines. Courses completed for each concentration may be used to fulfill the four required elective courses (12 semester hours) in the student's Professional Focus Area. Courses in the concentration may include required core courses in the same discipline. However, units do not double count in the core and concentration. At the time of graduation, the completion of a concentration will be noted on the student's transcript and on his/her diploma. Multiple concentrations are possible.
In addition to the concentrations below, MBA students may also pursue any of the concentrations listed under the MSLM Program.
Students should notify their academic advisor of their interest in completing a concentration as early as possible in their degree program as this allows them to assist them in course planning. All concentrations must be declared when a student applies for Advanced Standing (i.e. graduation), if not before.
Concentrations
Students must complete the minimum number of elective units within the Professional Focus Area:
MBA for Experienced Professionals: 12 units
Career MBA: 9 units
Accounting
Learn to effectively use internal accounting data to plan operations, control activities, and make sound business decisions.
Finance
Issues include information analysis, strategic analysis of cash flow, consequences of debt and equity financing, design of acquisition programs, assessment of acquisition value, leveraged buyouts and ethical issues of investment policy and strategy.
Information Technology
Advanced study of the management of information systems/information technology (IS/IT) in organizations is presented so that you can use both theory and practice to solve business problems, increase productivity, and capitalize on competitive advantage opportunities.
International Business
This concentration leads to an understanding of strategic factors that managers face in multinational firms, including: level of national and international competition, host government policies, competitive position and strategic intent, level of technology, resource allocations, cultural diversity and ethical aspects.
Management and Leadership
After bottom line numbers are projected and reviewed, managers must step up and implement programs that are designed to achieve the goals of the company or organization. Simply stating objectives to employees does not inspire greatness and goal achievement. This concentration helps you broaden your understanding of what it means to be a manager and leader within your organization.
Marketing
How do you create a successful marketing plan in the 21st century? What is the best way to reach consumers? Branding, image, and internal corporate marketing will be explored to help you define innovative marketing strategies that succeed in a global environment.
Supply Chain Management
Competitively driven global businesses are swiftly capitalizing on the value of forging strong corporate alliances with suppliers and customers to synchronize their supply chains. The result is a synergetic, mutually competitive advantage for all aligned participants. These strategic alliances are based on the application of information technology and operational analysis – tools used to improve operational efficiencies, such as the reduction of inventory and distribution costs, to implementing improvements in forecasting, procurement, process efficiency and quality.
This concentration allows you to capture supply chain issues from both strategic and operational perspectives.
Health Services Management
Enhances the quantitative skills learned in the MBA Program by learning the impact of the healthcare delivery system. Topics include legislative initiatives, financial reimbursement systems, technological advances, and other pressures that continue to change and refocus the healthcare delivery system.
Adding a Concentration after Graduating
The University recognizes that job requirements and career plans change over time. These changes may require the need for additional education. Students who complete an MBA through La Verne may return at a later date to add a new or a second concentration to their transcript. Your academic advisor can explain this process and any time limits that may apply.
Note: Financial aid funds are not available to students pursuing a concentration after a degree has been posted.